Zeco Labour Supply and Training
Industrial Training, Oil & gas training
DOING IT RIGHT, ON TIME, EVERY TIME
ZECO Labour and Training is poised to become a leading provider of Staffing Solutions, Workforce Capacity Development, Health, Safety, Security and Environmental (HSE) consulting and compliance services. Our relentless focus on the customer experience is why our customers will describe us as focused, experienced, flexible, creative and efficient.
As your business grows, naturally your workforce will need to grow as well. However, expanding your team can be costly, and it's often difficult to find the time to interview and recruit. What if you could expand your talent base without having to dedicate the time and high costs of increasing your full-time staff? With ZECO Labour and Training, you'll get a consultative partner with proven methodologies, fair pricing, and a global reach.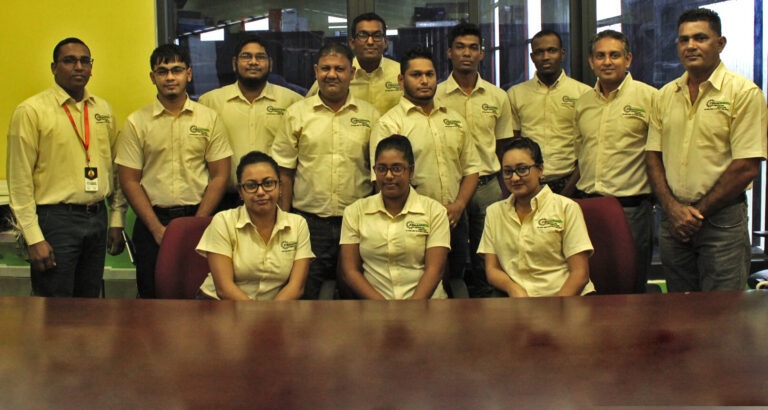 Labor Supply
We offer a quality range of services to meet the needs of our clients in line with the ever-changing landscape of compliance in the region.
Our recruitment team has access to a rapidly expanding database of locally and regionally available candidates of all disciplines and skill sets. In tandem with our international partners, we benefit from having access to a large pool of candidates.
We support clients who operate in the Oil & Gas, Process and Petrochemical industries, Energy, Water and Waste, Infrastructure, Mining, Agriculture, General Construction. We have specialist recruiters for all disciplines in addition to supporting Commercial, HSE and Quality Assurance departments.
Recruitment Campaigns
We organize both local and international recruitment campaigns for clients wishing to hire specific numbers of personnel. We provide a complete service including the sourcing of candidates and venue arrangements.
A project team supports the campaign to ensure smooth operation and successful completion.
We can provide a tailored service to meet local content requirements.
Training
ZECO Labour and Training, have the expertise in
understanding and developing people and organizations through our alliances
with our international partners. Workforce capacity development for the
evolving and expanding industries such as Oil and Gas, Process Operations,
Infrastructure and Hospitality.
Consultancy
ZECO Labour and Training takes a hands-on approach. Our services are targeted towards any Client who is desirous of acquiring;
Environmental and waste management, inclusive of environmental impact assessments
Safety management system design and implementation
Fire safety and emergency response
Vulnerability assessments (security) and red flag testing
Conducting assessments, inspections and audits
Business continuity and resilience
This provides the basis for the development, implementation and evolution of a comprehensive HSE program – one that blends processes and procedures with tools and systems to ensure excellent results. Simplicity of approach is a keystone of the ZECO Labour and Training HSE service process. We have a commitment to open personal communication with our clients and we have the depth and scope of products and services to be your exclusive HSE business partner.
Through partnerships with leading professionals and companies globally, ZECO Labour and Training provides services and solutions to projects of diverse magnitudes and in every industry sector. We start by evaluating risks and relevant factors such as culture, communications, regulations and diverse political and economic situations that affect Client operations.
Training and Accreditation Partners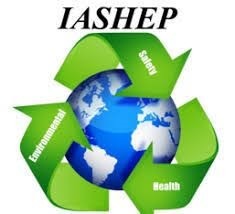 International Association of Safety Health Environmental Professionals (IASHEP)
The International Assoc. of Safety Health Environmental Professionals (IASHEP) is located in Arizona, USA and is dedicated to developing curriculum and instructing our students by teaching them the most up to date and technically advanced standards and information in the safety, health, and environmental field.
The Institution of Fire Engineers (IFE)
The Institution of Fire Engineers (IFE) is a global professional membership body for those in the fire sector that seek to increase their knowledge, professional recognition and understanding of fire through a global discourse. With over 100 years of history, the IFE is instrumental in shaping a future world that is safer from fire.
LEED Environmental & Safety Corp
LEED Environmental and Safety Corp is a full-service safety & environmental consulting, management, and training company. LEED serves markets in USA, Guyana, Suriname, Jamaica, Trinidad, and Barbados.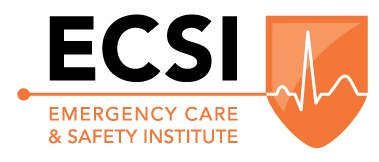 Emergency Care & Safety Institute
ECSI has been working closely with emergency care educators and students for over 15 years, offering CPR, first aid, and other safety-related training solutions that lead to certifications that meet job-related requirements as defined by hundreds of regulatory authorities throughout the world.

Tobago Hospitality & Tourism Institute
Tobago Hospitality & Tourism Institute is Tobago's premier tertiary education institution that develops human capital for the hospitality, tourism and related sectors of the economy. THTI offers Associate Degree Programmes alongside a multitude of short courses in Tourism, Culinary Arts, Hospitality and Food & Beverage Operations. Our Associate Degree graduates are able to further their studies anywhere in the world.
Flexible Rates
Contact us to discuss our competitive rates.
Flexible Contracts
Whether you want labour for a day or six months, we can provide a team or individuals to meet your needs.
One Supplier, One Relationship
We can meet all of your site personnel needs, making a contract with us hassle free.
Industry Expertise
Due to our experience in the industry we can supply staff for all your needs.
Reliable Manpower
We guarantee reference and Skill checks before placing employees with you.
Committed to Health & Safety
Our personnel are trained and certificated to the industry standard, ensuring we contribute to a zero-harm work place.
Click on any Course below to view Outline, Pricing, Duration, and CEU information.